Unregistered users may browse the website, but in order to participate in the forums a user account is required. Click HERE to email the webmaster and request an account. The National DeSoto Club uses real names rather than pseudonyms. Notify the webmaster of your user name preference (Johnathon Doe, John Doe, etc) and password request.
Topic starter
June 21, 2021 10:18 pm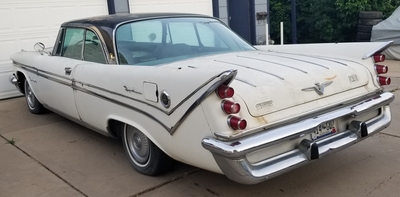 Thanks for the Add!
Just picked this up after first seeing it 20 years ago. The previous owner bought it in 1961. 383 Auto with Dual Quads. Many options.. I'll get more pics once it's up and driving.