37th Annual Convention
July 26-30, 2023
Chatham, Ontario, Canada
Hosted by NDC members Kevin & Don Stiles.
Email: ndcchathamconvention2023@gmail.com
Passports: Remember to apply NOW for your passport or renew if yours will expire soon.
Hotel Reservations: Hotel reservations can now be made! You can now proceed with booking your hotel accommodation at the Holiday Inn Express & Suites by calling 519-351-1100 (unfortunately, the hotel doesn't have a toll-free number). Alternatively, you can make your reservation by emailing reservations.hiexc@sunraygroup.ca. Lastly, online reservations can be made by clicking on the link here. Regardless of how you make your reservation, please remember to quote the group code of "NAT" to receive the club's specially-discounted rate of (approximately) $95 USD/night ($129 CDN, and this is "approximately" due to the consistently fluctuating nature of our currencies' exchange rate).
Effective October 1: At this time, Canada has dropped ALL Covid entry and travel restrictions into the country!! Visitors will NO LONGER be required to show proof of vaccination, be tested, self-isolate, wear a mask or submit additional health information (even via the federal government's ArriveCAN app, which has become optional). Indeed, a lot can still change over the coming 9 months and as a result, this will continue to be monitored going forward.
Click here to access the convention preview article.
Click here to access the convention registration form.
Spring Charlotte AutoFair
Charlotte Motor Speedway, North Carolina
April 13-16, 2023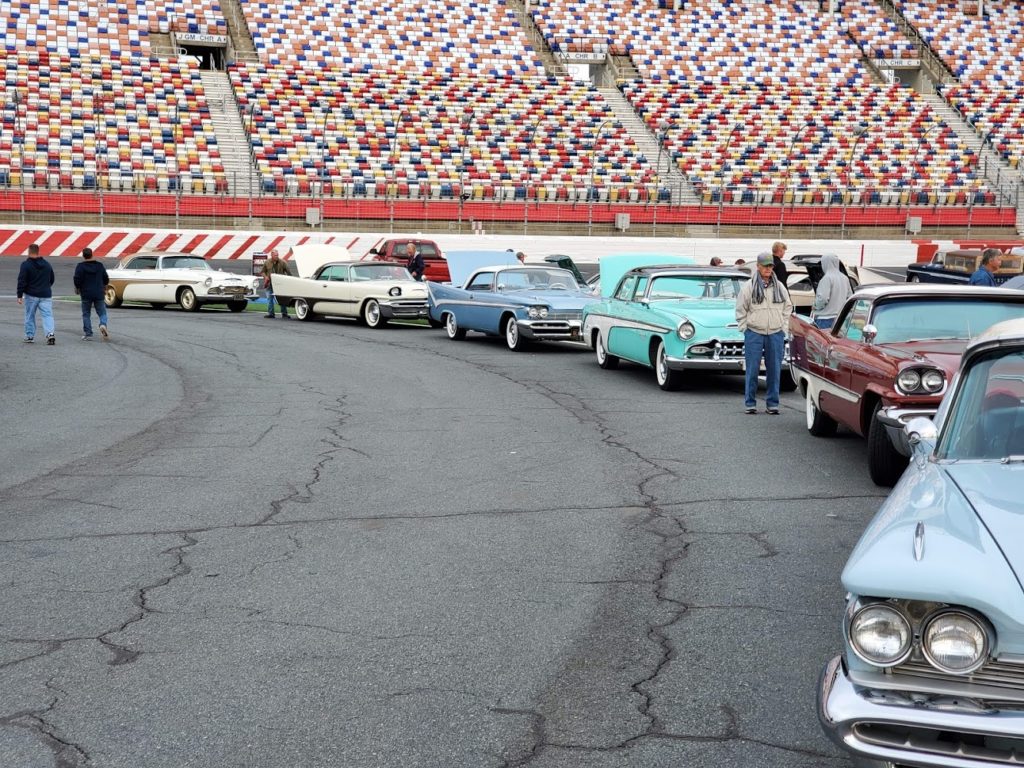 The Carolina Chapter of the National DeSoto Club, Inc. will have cars on display at the Charlotte AutoFair. For information about the chapter, the event, or how to participate, contact Dean Mullinax at (843) 224-3165 or desotodean@gmail.com.