37th Annual Convention
July 26-30, 2023
Chatham, Ontario, Canada
Hosted by NDC members Kevin & Don Stiles.
Email: ndcchathamconvention2023@gmail.com
More convention details to come! Check back around the new year.
2022 Hershey Swap Meet & Car Show
October 4-7, 2022, Hershey, PA
The NDC will again be represented at the 2022 Hershey Swap Meet and Car Show. Please note that the dates for this years event have changed. The event now runs from Tuesday to Friday, October 4th - 7th, 2022. The car show will be held on a Friday and no longer on Saturday, so mark your calendars with the correct dates.
Members Rich Hartung and Les Pesavento will be hosting two vendor sites for all members of the NDC to stop by and visit. You can also leave any parts at our site and then pick them up at the end of the day prior to going back to your hotel for the night. We also offer chairs and some great friendly conversation while you rest your legs and feet from walking.
The location of the two sites is in the Orange Field which is also know as the giant center. We are in row QAD, spaces 7 and 8. This year we will be displaying a large National DeSoto Club banner so you will know that you have found us. The site will also be listed in the program under "DeSoto Parts" and also under the name of Rich Hartung.
Fall Charlotte AutoFair
Charlotte Motor Speedway, North Carolina
September 8-10, 2022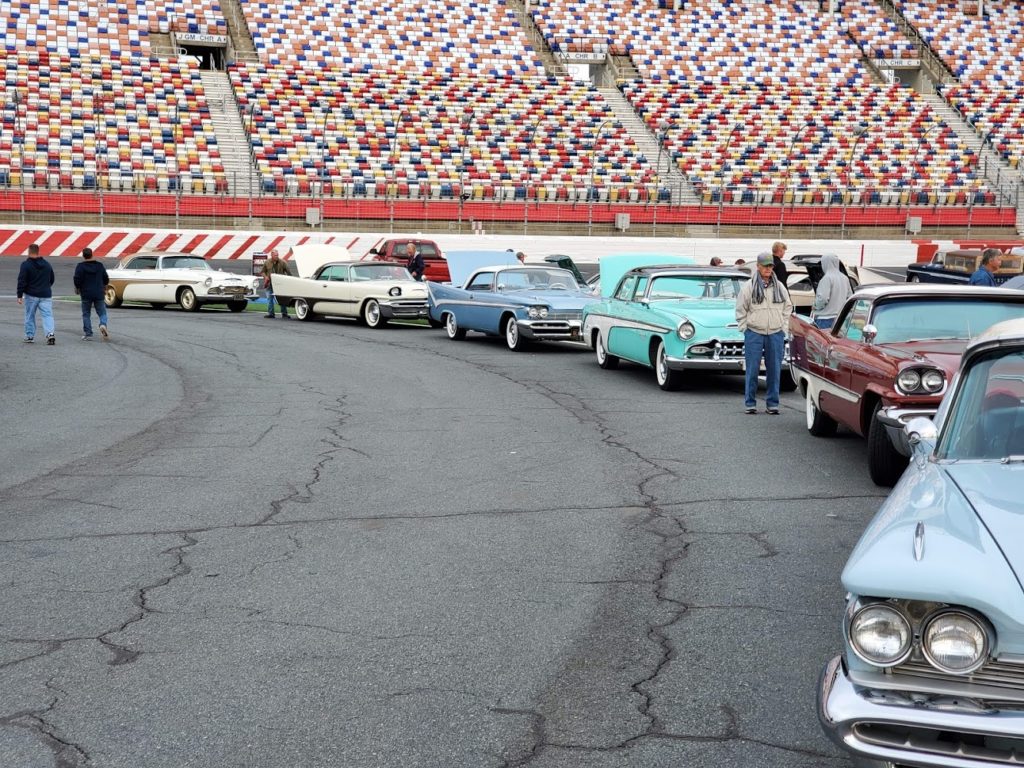 The Carolina Chapter of the National DeSoto Club, Inc. will have cars on display at the Charlotte AutoFair. For information about the chapter, the event, or how to participate, contact Dean Mullinax at (843) 224-3165 or desotodean@gmail.com.