Unregistered users may browse the website, but in order to participate in the forums and view select pages (such as "Club Contacts" and "Classified Ads") a user account is required. Click HERE to email the webmaster and request a free account. The National DeSoto Club uses real names rather than pseudonyms. Notify the webmaster of your user name preference (Johnathon Doe vs. John Doe, etc.), preferred email address, and password request.
Seeking ideas for 1949 DeSoto Club Coup
Topic starter
August 25, 2023 6:46 pm
I would love to see pictures of updated interiors for 48/49 Club Coupes.  I have a piece of the original (tan striped fabric) seat covers, but would love to see how other owners have updated their cars - seats and side door panels.  I will upload photos of recent progress on my resto-mod.  It is really starting to shine.  Went with Regal Blue paint from 49 instead of the black original.  Interior trim has been hydrographed to restore the wood-look finish. Windows are being set in now.  Engine is in but still more work to be done there.  Chrome components are being reattached.  It is really starting to shine.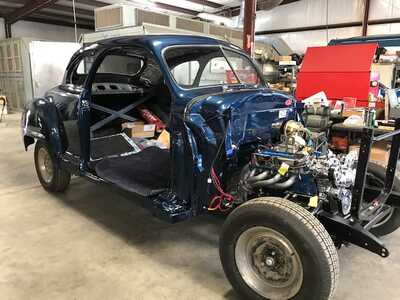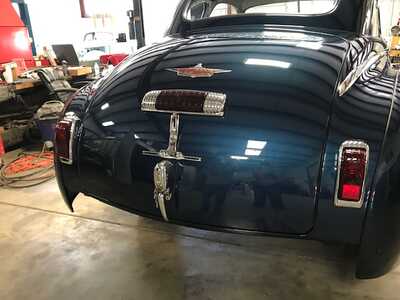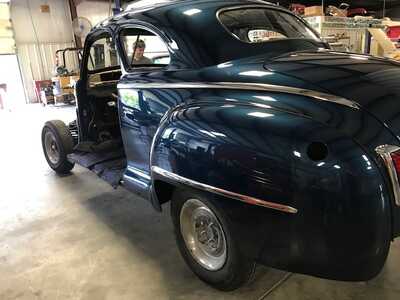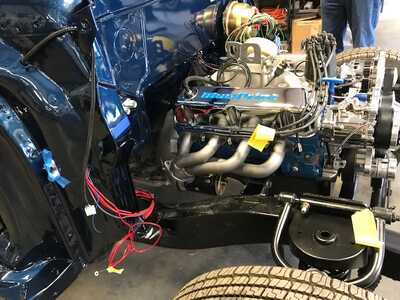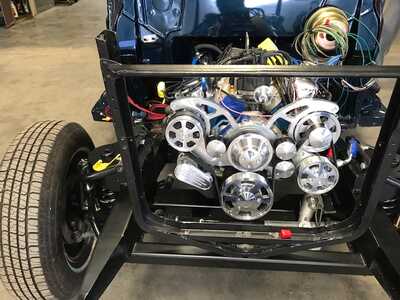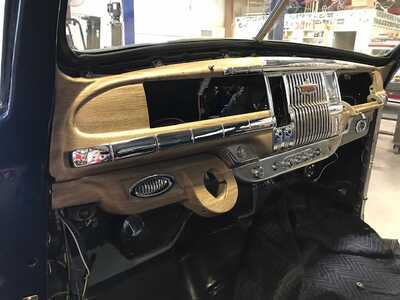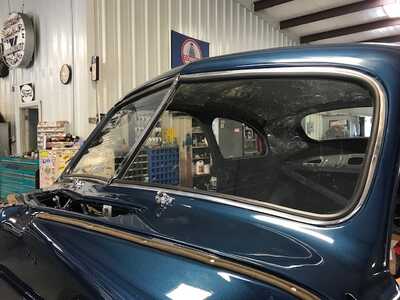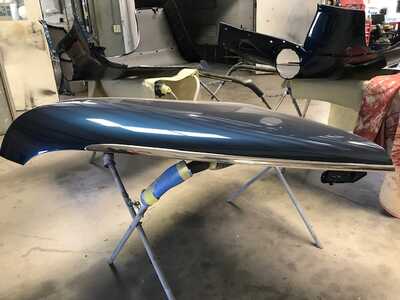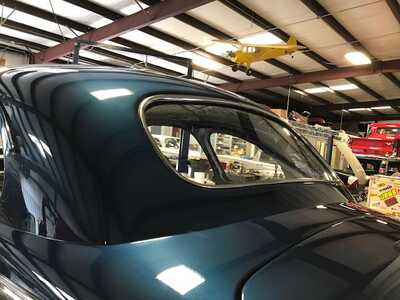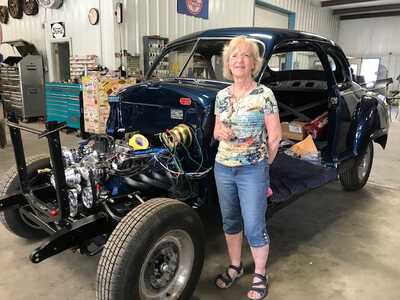 Personally, I might suggest a simple blue cloth to recover the original seats? Otherwise, I have seen people adapt seats from something newer, such as a Dodge Charger, if you want something more modern and already finished.
Topic starter
August 29, 2023 10:27 am
Thanks, I hope to keep the original bench seats and follow the original design for the door panels.  Trying to locate upholsterers in TN now. 
Hi Nancy,
That will be a great looking car very soon!  Love the color!  Since you are an NDC member I recommend contacting NDC board member Fred Mehr.  Fred owns a super-slick modified '48 coupe, very similar to yours.  He used a late model Charger as a donor car including many interior components.  Fred is a fine craftsman and a real gentleman and I'm sure he would have some great advice for you.  You should be able to find Fred's contact info in the front of your latest DeSoto Adventures magazine.  If you cannot find it, LMK.
Topic starter
August 29, 2023 5:57 pm
Thanks, I have the last issue for NDC.
@nancydailey Fred's car was actually where I got the idea to suggest the Dodge Charger seats.