Unregistered users may browse the website, but in order to participate in the forums a user account is required. Click HERE to email the webmaster and request an account. The National DeSoto Club uses real names rather than pseudonyms. Notify the webmaster of your user name preference (Johnathon Doe, John Doe, etc) and password request.
1956 Adventurer & Pace Car Parts For Sale
We have the following parts for sale for a 1956 DeSoto Adventurer and Pace Car:
1. NOS or repro new, correct seat cloth (main area measures 42 inches x 56 inches) and vinyl (main area measures 53 inches wide x 71 inches long with about 1 yard being full-width before the cuts start), $175 for both rolls and you don't have to deal with SMS. See photos for pattern and ruler placement to coordinate with the measurements.
2. Used steering wheel, some cracking as seen in photos and little bit of plastic missing around the top edge. Good for a driver car. $325.
3. Used front end emblems. $200 each.
Prices plus shipping. If you are interested in purchasing all of it, we can do a package price. Other '55/'56 DeSoto parts available as well.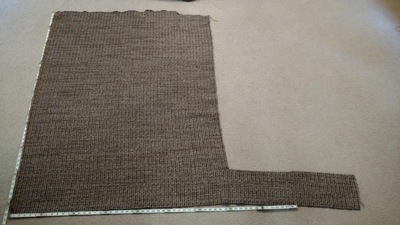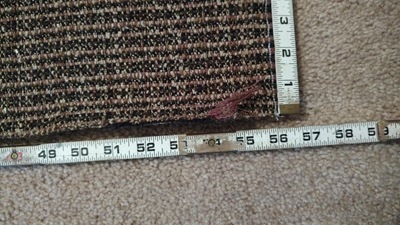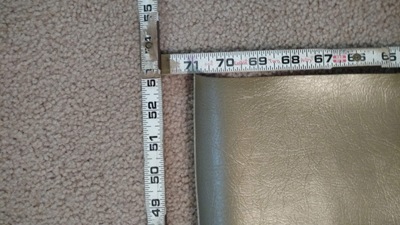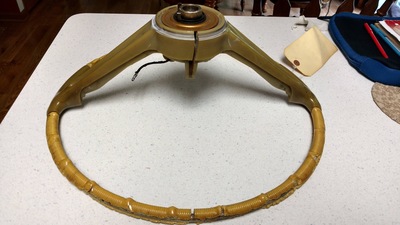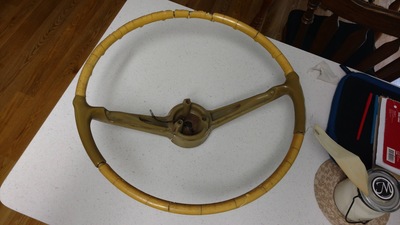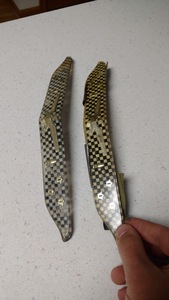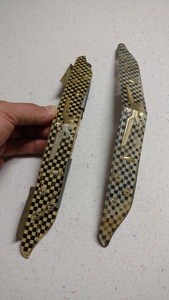 This topic was modified 3 months ago by
DavidFrank
Posted : June 22, 2020 11:00 pm