Unregistered users may browse the website, but in order to participate in the forums a user account is required. Click HERE to email the webmaster and request an account. The National DeSoto Club uses real names rather than pseudonyms. Notify the webmaster of your user name preference (Johnathon Doe, John Doe, etc) and password request.
Any Resto-mods Here?
Is the 383 heavier than the stock semi? I've never weighed one, but I would think the 383 would be lighter.
Posted : December 1, 2021 12:35 pm
@regisbodnar Yes, the the 383 is lighter at 620 pounds. Here's the weight on hemi's.
| | |
| --- | --- |
| Chrysler 392 Hemi | 740 |
| DeSoto 276-341 Poly V8 | 675 |
| DeSoto 276-291 Hemi | 630 |
| DeSoto 330-345 Hemi | 670 |
Vern
Topic starter
Posted : December 2, 2021 4:48 am
Some recent pictures. I have the side windows in now and will be getting the windshields in soon. The headliner is installed and the seats and side panels are at the trimmers shop. 
I am also working on starting the engine for the first time. I am fortunate to have a nephew who works for a tuning shop that knows all about fuel injection and computers. The engine cranks but will not currently start.
Posted : December 27, 2021 8:07 am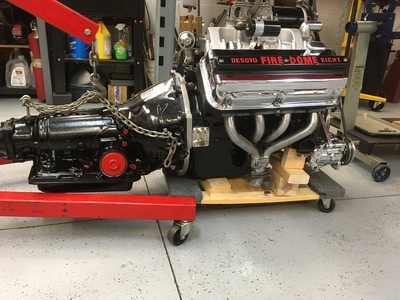 Stock 55 wagon on the outside.  warmed up 291 and 700R4 with lock-up on the inside.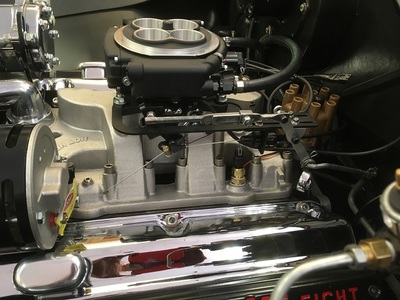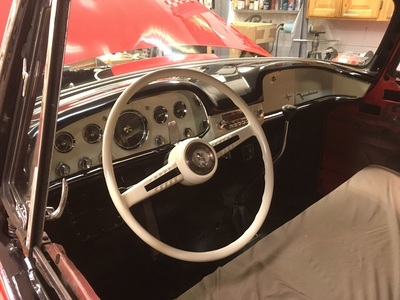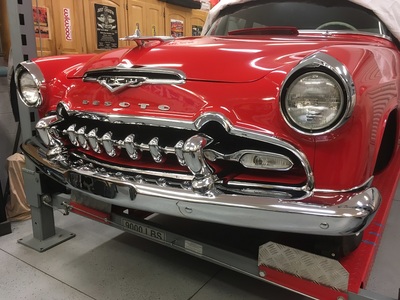 Posted : February 3, 2022 7:59 pm
@john-cailey Don't think I've seen a Hemi attached to a 700-R4. That's interesting. 
Vern
Topic starter
Posted : February 4, 2022 6:38 am
As I look at your engine picture, I believe you have added fuel injection. Is it the Holley Sniper?
What distributor are you using?
Posted : February 4, 2022 10:08 am