Unregistered users may browse the website, but in order to participate in the forums a user account is required. Click HERE to email the webmaster and request an account. The National DeSoto Club uses real names rather than pseudonyms. Notify the webmaster of your user name preference (Johnathon Doe, John Doe, etc) and password request.
[Sticky]

What did you do with or to your DeSoto today?
I started preparing my '59 Firesweep for the drive to Hutchinson to attend the National DeSoto Convention in July.  It'll be a 6 hour drive so I figure a good lube and inspection to all the joints, etc. should be done, a tire rotation, and an oil change.  For local cruising it's been fine but I don't think it will hurt to give it a once over for a distant run.  Cosmetically it's as good as it's going to get - might need a cleanup in Hutchinson though - I'll probably murder a few bugs along the way.
Hope to see many of you in Hutchinson!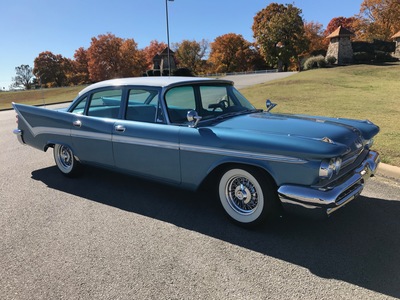 "It's delightful, it's delovely, it's DeSoto"
Posted : May 25, 2019 10:39 pm
I tried to put the prop shaft back in my 48 DeSoto business coupe, but I am missing the required C-clamps that the bolts and studs go through.  Unfortunately, C-clamps are not included in the U-joint rebuild kits.  Does anyone know where I can get the C-clamps?  Marc Capralis 951-331-1941  marcapra@msn.com
Posted : May 31, 2019 7:22 pm
I put up my DeSoto Christmas tree.  
Happy Thanksgiving everyone!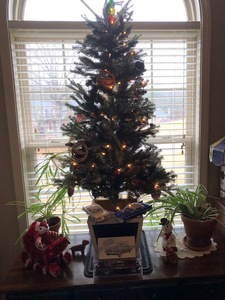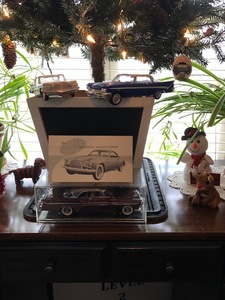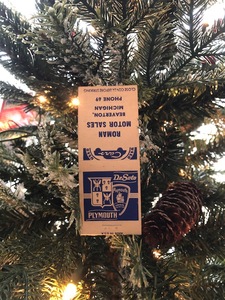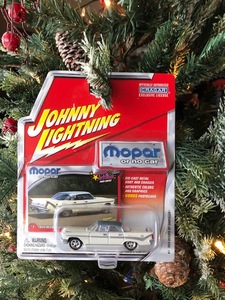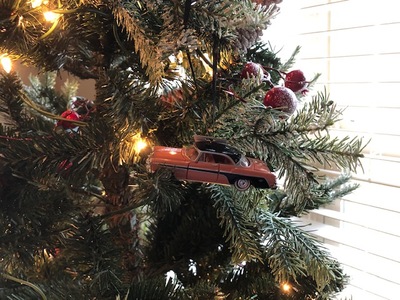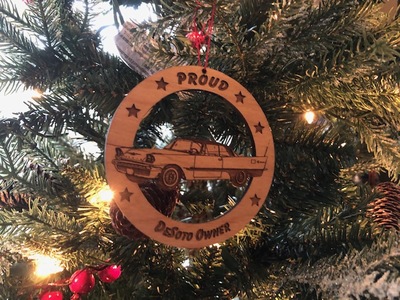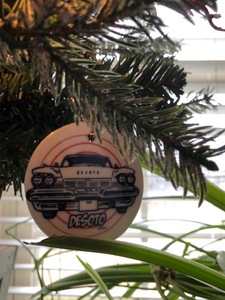 This post was modified 10 months ago by
FredRoman
"It's delightful, it's delovely, it's DeSoto"
Posted : November 28, 2019 7:00 pm
Today is 19 years after the September 11, 2001 tragedy.  The Ozark chapter of the Studebaker-Packard club held their 25th annual "Orphan" car show here in the beautiful Ozarks of southwest Missouri in Branson with remembrance of that event.  Any car or truck 1985 or older that is no longer produced is eligible to to enter.
There were a total of 59 cars/trucks of which were mostly Studebakers as would be expected.  The most notable cars on display were two 1930 Frankins which
have air cooled engines.  The only other MoPar besides my DeSoto was a 1973 Plymouth Satellite.  Fortunately the rain held off long enough for a full day of showtime and drive-time.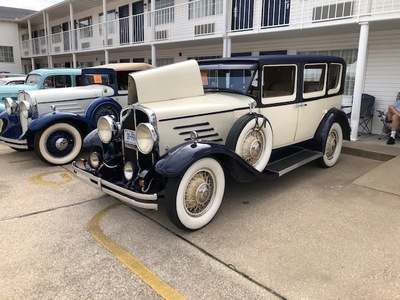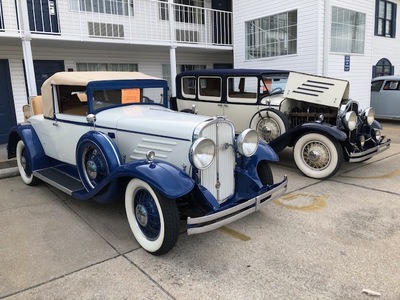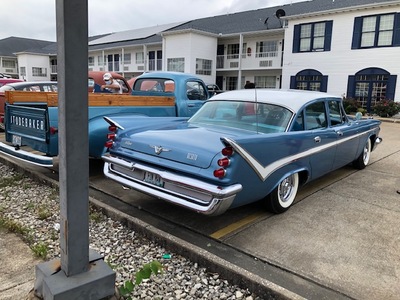 "It's delightful, it's delovely, it's DeSoto"
Posted : September 12, 2020 3:41 am