Unregistered users may browse the website, but in order to participate in the forums and view select pages (such as "Club Contacts" and "Classified Ads") a user account is required. Click HERE to email the webmaster and request a free account. The National DeSoto Club uses real names rather than pseudonyms. Notify the webmaster of your user name preference (Johnathon Doe vs. John Doe, etc.), preferred email address, and password request.
You gotta unbolt them. There is no release. Assume you are doing some upholstery work.  Once you get the seat backs out of the car, you can unbolt the wood flooring from the seat itself.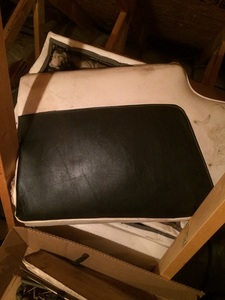 Topic starter
February 3, 2022 10:29 pm
Thanks John,
After I posted I took another look and did exactly what you said.  I was able to unbolt everything for the upholstery work (correct again).
Thanks for the reply