Unregistered users may browse the website, but in order to participate in the forums a user account is required. Click HERE to email the webmaster and request an account. The National DeSoto Club uses real names rather than pseudonyms. Notify the webmaster of your user name preference (Johnathon Doe, John Doe, etc) and password request.
Wanted: 6v Horn and Relay for 1940 Desoto S7 Custom
Hi. New owner of a 1940 DeSoto. Our first classic! Needs a lot of love, but drivable. Looking under the hood I think most of the components are there, however, its definitely missing the horn. Hoping to buy from a friend then gamble on ebay. Anyone have something compatible for sale?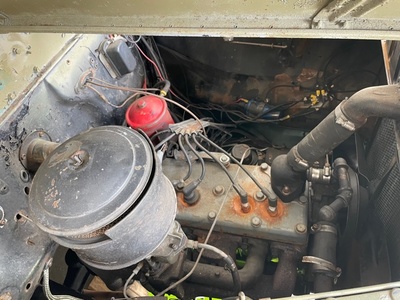 Topic starter
Posted : May 17, 2021 6:58 pm
Justin:  Rich Hartung I have a 39 desoto sedan an according to my 36-42 Desoto Master parts book you use the same horns and bracket on my 39. I might have a pair with the bracket and the relay.
Where do you live. I live near Philadelphia pa.
email desoto1939@aol.com   cell 484-431-8157   home 610-630-9188
Posted : May 27, 2021 8:13 pm