Unregistered users may browse the website, but in order to participate in the forums a user account is required. Click HERE to email the webmaster and request an account. The National DeSoto Club uses real names rather than pseudonyms. Notify the webmaster of your user name preference (Johnathon Doe, John Doe, etc) and password request.
Hey there! new guy here!
Hows it going? Just figured id drop in and introduce myself. My name is Jesse, i have been slowly re doing my fathers 1960 Adventurer 4 door for several years now. The vehicle has only seen the road a handful of times in the last 20 years so it has been interesting to get her up and running again. We got it out to a local show a few months back and i was informed that it was the first time they have ever had a desoto there, so that was neat. Looking forward to stirring up conversations!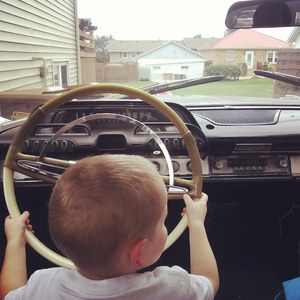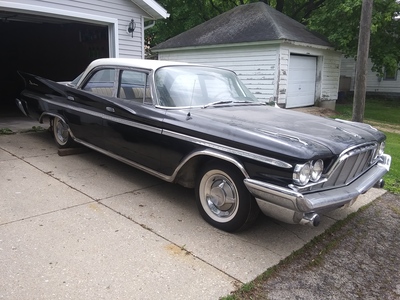 Topic starter
Posted : November 12, 2021 7:13 am
Very nice 1960! Welcome to the forums!
Posted : November 12, 2021 7:41 am
Great looking 60. It's great to bring another DeSoto back to life.
Posted : November 12, 2021 8:02 am
Welcome! That's great that you have the family history with that car! My grandpa bought a '60 Adventurer sedan in 1961 and still owns it today.
Posted : November 12, 2021 9:59 pm
@regisbodnar its been fun! i managed to get it to a show a while back and took top 10 simply due to the fact that they had never had another one at the show before.
Topic starter
Posted : November 13, 2021 1:12 am
@davidfrank my father picked this one up at a garage sale near Detroit 20 some odd years ago and she has been banished to a few garages ever since. I have had it on the road a few times this year. The woman who sold it to my father said it sat for 10 years and then he bought it and it sat for 20 years, so it has been awesome getting it road worthy and moving again. 
Topic starter
Posted : November 13, 2021 1:16 am