Unregistered users may browse the website, but in order to participate in the forums a user account is required. Click HERE to email the webmaster and request an account. The National DeSoto Club uses real names rather than pseudonyms. Notify the webmaster of your user name preference (Johnathon Doe, John Doe, etc) and password request.
Topic starter
October 21, 2014 9:49 pm
Hi, we are new to the club, we just picked up two 1956 Fireflites, one front end damage and the second seems to be in great shape with 13K miles. Both were built out of the LA plant according to serial number, the damaged one body tag follows convention, paint code 356 white etc but the other paint code shows 435 and trim code of 555. I cant seem to find that sequence referenced anywhere. Want to make sure we are heading in the right direction for color. Interior is greenish aqua colors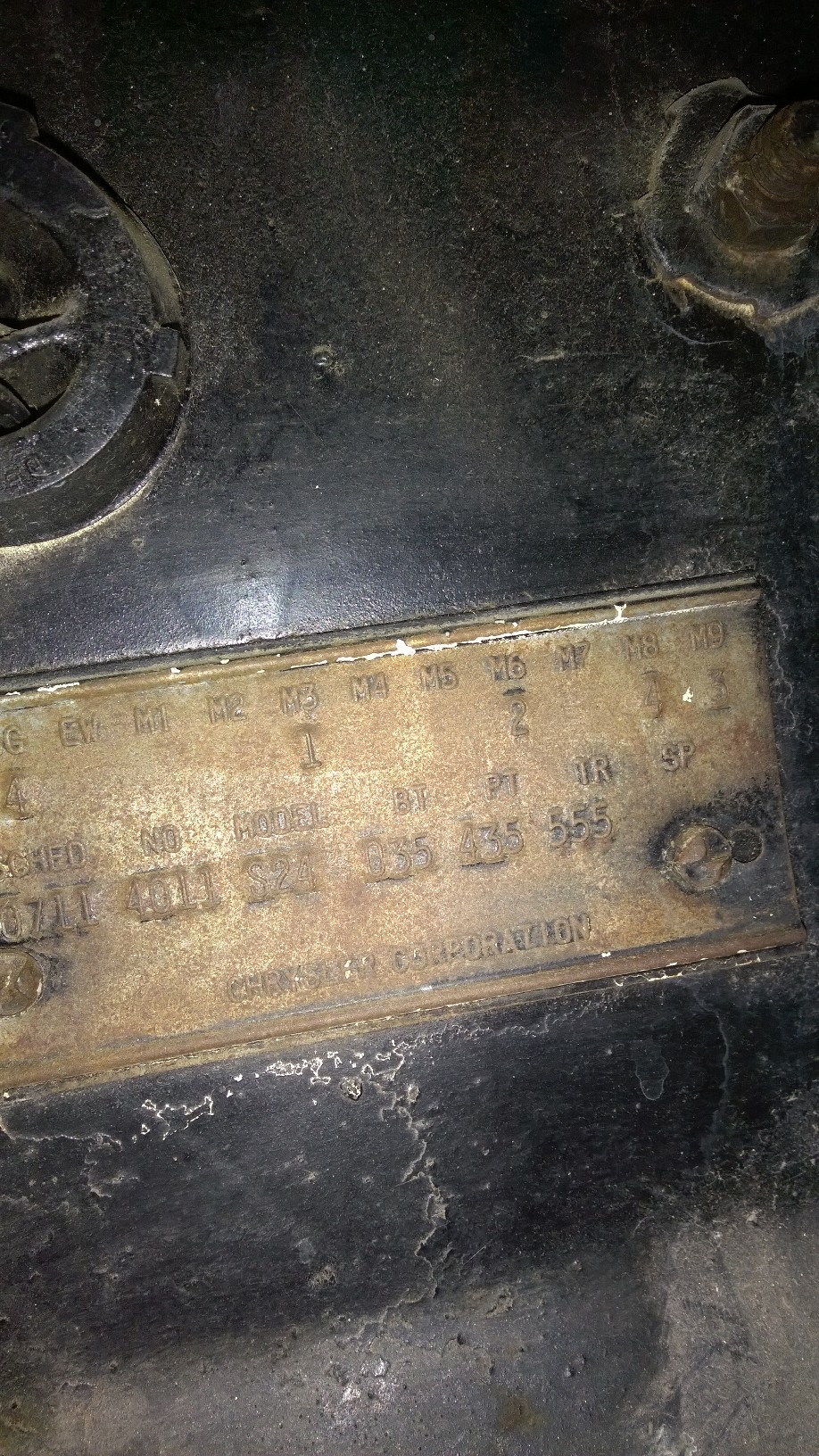 October 22, 2014 11:10 am
Hi Bob and Welcome
The paint code 435 on the 56 Desoto was a white lower and a Sunny Yellow upper. If your car has the color sweep, the roof and sweep would be Sunny yellow. With no color sweep, only the top would be yellow. The trim code 555 would be the standard trim for a Fireflite four door sedan with your paint code. This trim would be a green cloth combination which I believe would have two shades or styles of green cloth. There were only 3,424 Fireflites produced in LA for the 56 model year. The body tags on the LA produced cars appear to be different than those produced in Detroit.
Mac
Topic starter
October 23, 2014 11:09 pm
Thank you for the information ! So Yellow top and sweep with white lower, and then two tone green interior .. The interior for sure is the green two tone.. I assumed the exterior would be in the aqua green family to match the interior.. Interesting !
Topic starter
October 24, 2014 2:07 pm
Mac,
on the second car the tag is 356 and 558 looks like that was white with tan top and sweep, white and black interior.. can you confirm please
Thank you !
I was planning on ordering the build sheets and decoding from Chrysler Historical, has anyone done that ?
Bob,
The codes from the dealer order information indicate that paint code 356 would be for a solid white paint scheme. Trim code 558 was for a gray cloth combination on the Fireflite four door sedan.
I am not aware of anyone who may have ordered the build information from Chrysler for a 56 Desoto. There is information in a previous post on information provided for a 55 Desoto Coronado. This seemed to create more questions than answers.
Mac
Mac: Confirming-that 1956 was the first year white was available as a solid color for Desoto. In 1955 (Surf) white was only available as a complimentary color, never as a solid color
And it confirms that Jimmy Steward's Firedome Sportsman in Vertigo was indeed a factory solid white car
From the Forward Look Message Board
For the 1956 Desoto
Paint code 398 was identified as White over Iridescent Green Metallic; however, they did not know what trm code 559 was....
Thanks in advance Mac for your help
Bob,
Paint code 398 for the 56 models was Iridescent Green lower with White upper as you stated. The 559 trim code was for green cloth and leather which was available with certain paint codes on two and four door Fireflite convertibles and two and four door Fireflite Sportsman models.
It appears that Desoto did not offer a white paint color prior to 1955 and for 1955 Surf White became available but it was not recommended as a solid body color. Although a solid white color was not recommended, it could still be ordered. The Surf White as a lower color was available with any of the other available colors as the upper colors without any restrictions. I have no clue as to why an all white color was not recommended, and this recommendation was not shown for the 56 models.
Mac