Unregistered users may browse the website, but in order to participate in the forums a user account is required. Click HERE to email the webmaster and request an account. The National DeSoto Club uses real names rather than pseudonyms. Notify the webmaster of your user name preference (Johnathon Doe, John Doe, etc) and password request.
FOR SALE: 1955 DESOTO FIREFLITE SPORTSMAN 2DR. H.T.
SELLING MY " 1955 DESOTO FIREFLITE SPORTSMAN"
TOP OF THE LINE MODEL FOR 1955
FULL RESTORATION COMPLETED LESS THAN 3 YEARS AGO
STUNNING ORIGINAL COLOR COMBINATION OF IRRIDESCENT PLUM AND DUSTY ROSE
SHOW WORTHY PAINT.....NO DINGS DENTS OR SCRATCHES
ORIGINAL HEMI MOTOR AND DRIVE TRAIN
ALL GAUGES AND SPEEDOMETER IN WORKING ORDER
POWER SEAT WORKS
POWER STEERING
POWER BRAKES
BEAUTIFUL NEW INTERIOR
NEW KELSEY HAYES "TRUE SPOKE" WIRE WHEELS
NEW COKER WIDE WHITE RADIAL TIRES "15" INCH
BEAUTIFUL CHROME AND STAINLESS
BEAUTIFUL SHARK TOOTH GRILLE
EXCELLENT GLASS
CLEAR, CLEAN TITLE IN MY NAME.
EXCELLENT FIT AND FINISH
THIS IS A SHOW QUALITY CAR, THAT RECEIVES A LOT OF ATTENTION.
   ASKING $38.500 OR BEST OFFER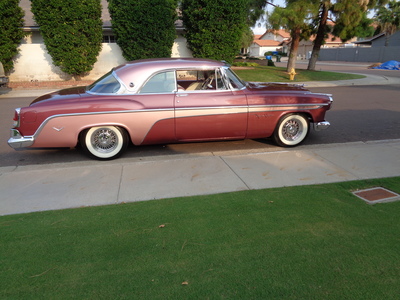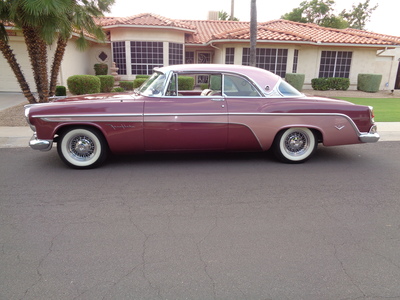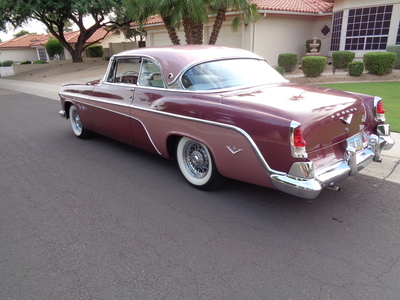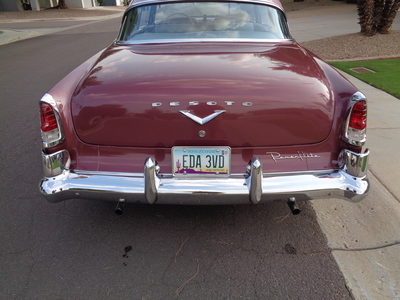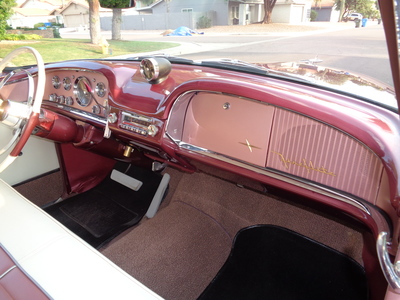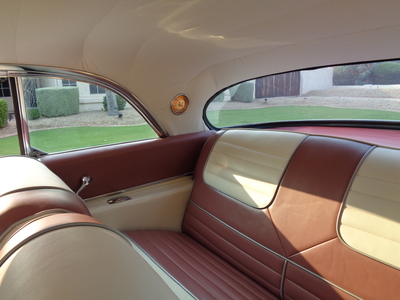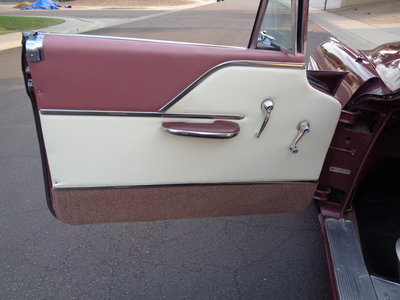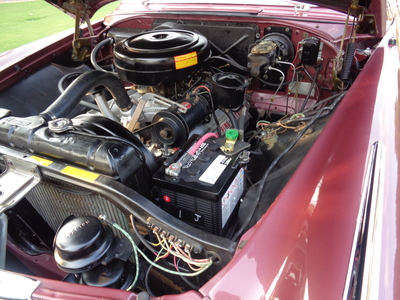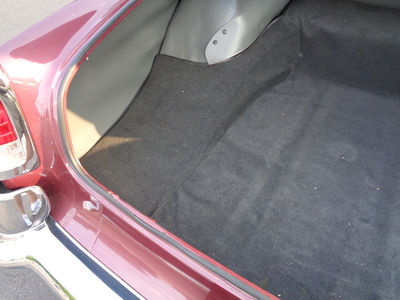 FOR QUESTIONS CALL DENNIS : 602-421-7436 PHOENIX, AZ.
This topic was modified 2 months ago 2 times by
DennisKerry
Topic starter
Posted : November 29, 2021 2:23 pm
That's a nice-looking '55.
You can also submit an ad to be run in the NDC magazine. If you are not a member, a one-time "lead" ad can be submitted on your behalf. I will send you a PM with the ad editor's information.
Posted : November 30, 2021 8:24 pm
Beautiful automobile Dennis.  
Good luck with your sale.  Someone will be getting one heck of a DeSoto. 
Fred
"It's delightful, it's delovely, it's DeSoto"
Posted : November 30, 2021 9:03 pm