Unregistered users may browse the website, but in order to participate in the forums a user account is required. Click HERE to email the webmaster and request an account. The National DeSoto Club uses real names rather than pseudonyms. Notify the webmaster of your user name preference (Johnathon Doe, John Doe, etc) and password request.
Selling my '59 DeSoto Firesweep
Unfortunately I must sell my beloved DeSoto.  A stroke forces the sale and I can no longer enjoy the privilege of ownership and hopefully there is someone able to take the honor.
The car is about a pristine as one can get with only 24000 original miles, one repaint is the factory colors, and rest being factory original with the exception of maintenance item of course.  Speaking which there is a new water pump, new fuel pump, new oil and filter, new plugs, and a carburetor rebuild ready for its winter nap all done within the past two weeks.  The only thing I didn't get done was the fuel tank sending unit.  The gas gage shows about 1/8 and I know there is at least 1/2 tank of gas.  Whether its stuck or needs a new one I'm not sure.
Included are the two sets of wheels – one stock with stock wheel covers and the wire wheel as shown in the picture.  All owner packet and manuals are included, as well as the complete jack assembly and spare tire matching the bias ply 800 X 14 Goodyear's on the car.  Nothing is missing – it's like it came from the factory.  Many of you have seen the car in person and know exactly what I am talking about.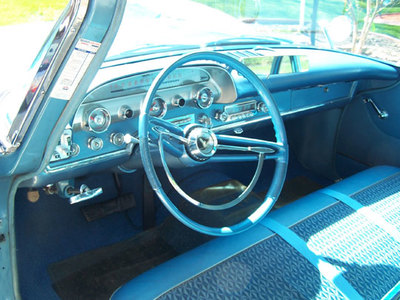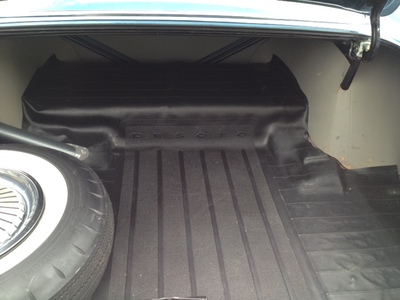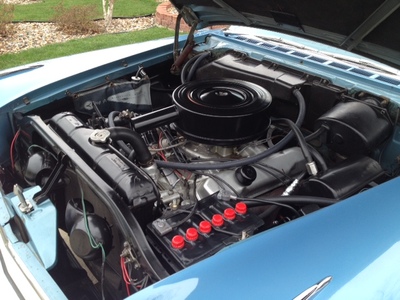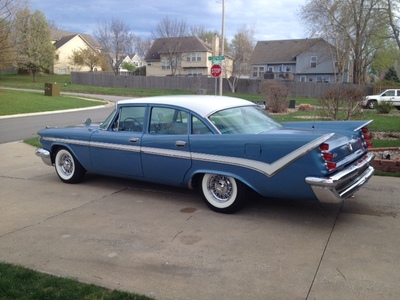 I have about a 100 pictures so if there is one of particular interest, let me know and I can email them to you.  Please favor me with a phone call as texting and typing are a very difficult for me.  816-590-3685
Asking $25000.00
"It's delightful, it's delovely, it's DeSoto"
Topic starter
Posted : November 7, 2020 5:13 pm
SOLD! Buyer not interested in the wire wheels and will be sold separately. I will be posting pictures after Thanksgiving. Happy Thanksgiving everyone!
"It's delightful, it's delovely, it's DeSoto"
Topic starter
Posted : November 24, 2020 9:05 pm