Unregistered users may browse the website, but in order to participate in the forums a user account is required. Click HERE to email the webmaster and request an account. The National DeSoto Club uses real names rather than pseudonyms. Notify the webmaster of your user name preference (Johnathon Doe, John Doe, etc) and password request.
1932 Desoto Convertible
Selling my 1932 Desoto Convertible.  Runs great.  All original with straight 6 and 3 on the floor.  Has a new top and Rumble seat.  Please contact me with questions.  Thanks Frank
602-599-5546
Frank@zyon-tec.com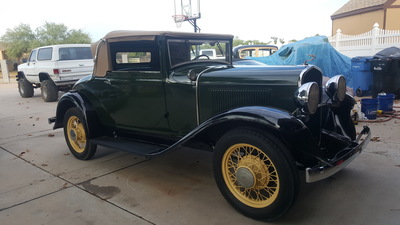 https://phoenix.craigslist.org/evl/cto/d/gilbert-1932-desoto-convertible/6947959966.html
Posted : August 6, 2019 7:37 pm
Is it titled as a '32?   The grille appears more like a '31.  Pictured is what's typically shown as a '32.
Your car's beautiful!  I shared your post with the NDC crowd over on Facebook, too.  I hope that's OK.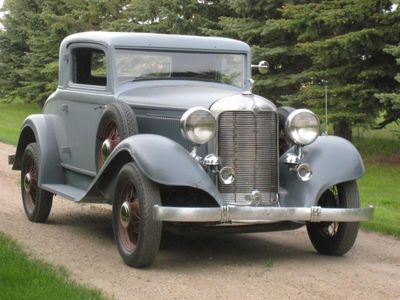 It's supposed to be fun!
1949 De Soto Custom Convertible (project)
Posted : August 6, 2019 8:59 pm
Hi Tim,
Thanks for passing the add on.  I think you are right.  I was told that during that time the put the year it was sold on the title and since cars were selling to fast that maybe why it titled as a 32.  Thanks again.  Frank
Posted : August 10, 2019 10:58 pm